Favorite Links
Islam Network
Here you can find information on Islam.
Favorite Sites
Ask Your Question to Hazrat Allama Syed Shah Turab Qadri
ASK THE KNOWING IF YOU DON'T KNOW (AL-QURAN) Name: ( Required ) City:
Country : Email: ( Required ) Your Question(s): Mailing Address: Bazm-e
Raza, Memon Masjid Muslahuddin Garden ( Khori Garden ), Karachi, Pakistan.
INTERNATIONAL ISLAMIC WEBSITE
This site includes Ques/Ans. to our daily life problems, Speeches by Great
Ulema's, Naats, Quranic Recitation with Translation, Quran In English &
Urdu, Articles, and much ..........

International Milad Conference is taking place on 28th January
Mustafai Tehrik International Milad Conference Zair-e-Sadaarat : Syed Abdul
Rahman Zafer Jilani ( Naib Mutawali Darbar-e-Ghos-e-Azam, Baghdad Sharif )
Mehman-e-Khososi : Nabira-e-Alahazrat Hazrat Allama Mufti Mohammad Akhtar
Raza Khan Azhari
Al-Quran I Faizan-e-Sunnat I Hadith I Pictures I Allah Names I Booklets I
Dua's I Durood's I Ask your Ques I Naats Sing Up Web based email
[EMAIL PROTECTED] Guest book Contact
OTHER ISLAMIC SITES, AHLESUNNAT.NET, AHLESUNNAT.ORG, JAMAT E AHLESUNNAT PAKISTAN, AZAAN.NET, AZAAN.ORG, DAWATEISLAMI, RAZA ACADEMY, ALLAMA MUHAMMAD ABBAS
Get information on Alahazrat(Radi-Allah Anhu)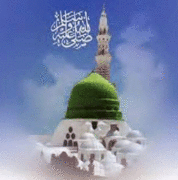 Other Links
Here you can find information on Islam,Islamic Urdu Books,Ask to Imam and much more..
A webpage on Islam and information on Pakistan.
This Site is about Ahl-e-sunnat wa Jama'at.